Messages

20
Grill(s) owned

Bull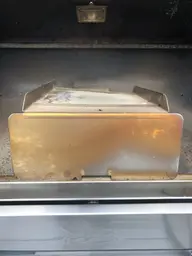 Was replacing the aluminum foil on the drip tray after the 3rd cook. When I took the drip tray out, I noticed something didn't look right. The deflector shield was warped, see picture.
Is this a problem? Since this defects heat, will this now deflect heat more to one side than the other?
Before I decide whether to contact Rec Tec or not, just wanted to check and see if others have had this issue and if it is still ok to use. If it's ok and doesn't affect anything, then I'm good. Thanks...