Messages

489
Location
Grill(s) owned

Trailblazer
So I went ahead and purchased the smoke vent extensions to go on the vents of the Trailblazer. Dishing out $16 for the pair seemed a little excessive, but what the heck, I'm now working from home and have a bunch of time to kill....
I installed the first one, then thought I should be documenting this for the post, so here's a photo of the second vent. These come with three tabs that are meant to be pushed in upon installation to hold them in place. Seems like a pretty bad engineering design, as I'm sure they would leak smoke around the edges. I ran a small bead of high temp Permetex around the edge.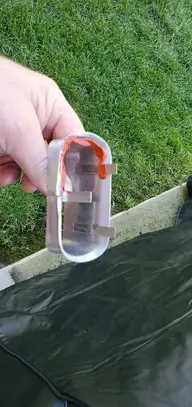 You can see the three tabs needing to be bent in on the inside of the lid.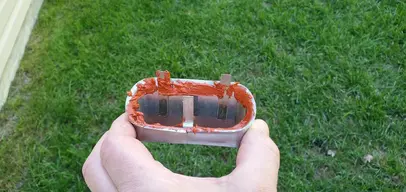 I applied the Permetex to the inside of the vent, then I spread it out into a smooth bead all around the edge. When I was done, it was spread about the whole inside of the vent. I don't have a photo of it all spread out. Had to hurry due to rain coming my way.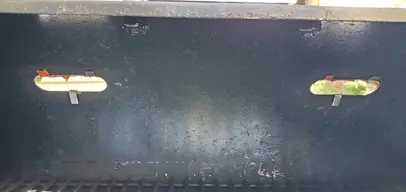 A view from the inside. I have since trimmed the excess Permetex with an exactor-knife.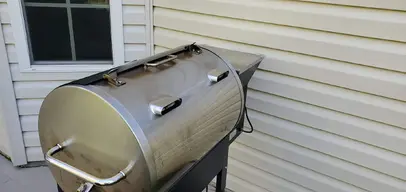 The finished product. Will it have any impact on smoking???? Probably not, does it look cool, heck yes !!