Messages

493
Location
Grill(s) owned

Trailblazer
I bought a somewhat large rack of spares, at about 6.5 lbs. I trimmed them down to a St. Louis style. That left me with some good rib tips to use up. I forgot to get a before photo...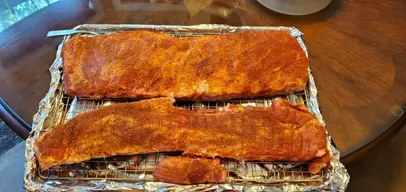 Tips were pretty nice too.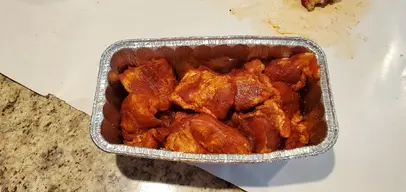 Ribs went on for a full 3-2-1, while the tips went on for 2.5 hrs then mopped with some Bullseye, wrapped in foil and back in for another 2 hrs.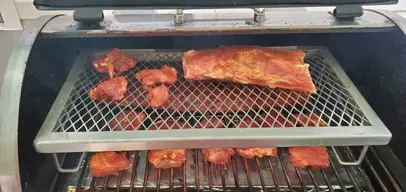 Space got a little tight, but it all worked out well.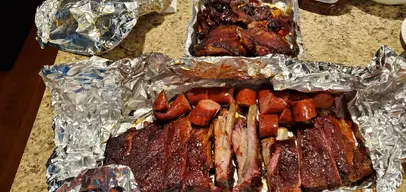 I tossed on some sausage for the last 40 minutes and all was good.
This was the first time I cut apart spares into St. Louis style. Based on the cost and the amount of meat I ended up getting, I will be doing this again. The trimming took no more than 10 minutes or so and I ended up with a decent amount of ribs.
Obviously, there were no leftovers....