Messages

489
Location
Grill(s) owned

Trailblazer
I have been cooking Chucks a little hotter, at 275 versus the usual 225 I would do in the past. I think they turn out really well and at about half the time. I will either wrap in paper, or put in a covered foil pan around the 170ish stall temp. The pan, with some added broth/Dr. Pepper or apple juice works well too.
I put this one on at 275 and at just around the 4 hr mark, I wrapped in paper with some apple juice. Nothing fancy here, SPG and an overnight rest. I could have hit it with a little more pepper though.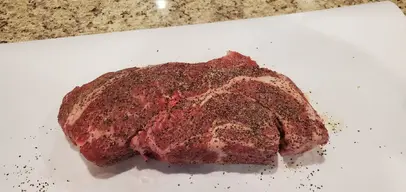 After about an hour or so, it hit IT's around 195 and was probe tender. Let it rest for about an hour and a half and dug in.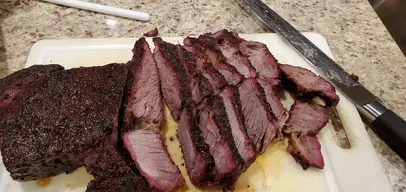 These things aren't as inexpensive as they used to be, but they sure are good. Had just enough left over for some tasty beef and hash the next morning.