I decided to give it a try and see if the Green Mountain Pizza Attachment fit on the Rec Tec RT-590. Purchased off Amazon and set it in the grill tonight. Overall fits very well. Good fit on the fire box.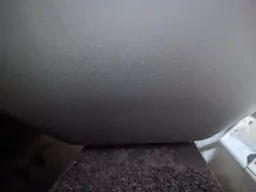 The rear support tabs seem to be resting appropriately. May need a little bend to give full support.
The tabs in front are a bit high off the grill, but could easily be bent to give more support.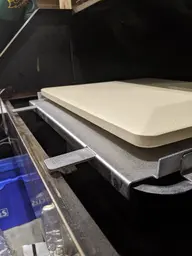 Honestly, I don't even know that is necessary as it is pretty sturdy even without the front support.
GMG revised the design of the attachment so the roof of the oven can be removed. Excited to give cook some zas in the near future.
FYI, I've cooked a lot of pizza on the grill without the oven attachment. I know they turn out great without!!! Still, a fun attachment and wanted to share with others that it does seem to fit reasonably well on the Stampede!