Messages

65
Grill(s) owned

Bull
I got a grease fire on a brand new RT-700. Last night I slow cooked a massive tomahawk ribeye on low for an hour, then cranked it up all the way with the sear kit. After 5 minutes or so, a grease fire broke out.
The big lesson learned: CLEAN YOUR GRILL.
I started out by cooking bone-in wings at 400, then the next day smoked a brisket and pork butt. I didn't clean after either, although I don't think there was a ton of grease on the drip tray. I wonder if the sear grates caused grease from the ribeye to drip down to the bottom of the grill?
The other lesson learned... don't just turn off the grill with a grease fire, unplug it. The fan will just keep the fire going. This seems obvious, but in the heat of the moment (har har) it didn't occur to me until it had been going for 5-10 minutes.
The inside of the grill is pretty charred. Would you bother applying something to clean it up really well, or just use a degreaser to get the greasy gunk and move on?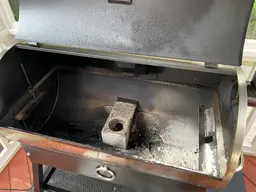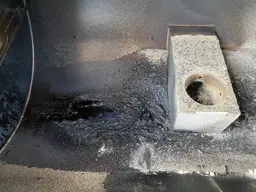 Last edited: